Hasler Cutting Tables
Quality and versatility at a great price!
---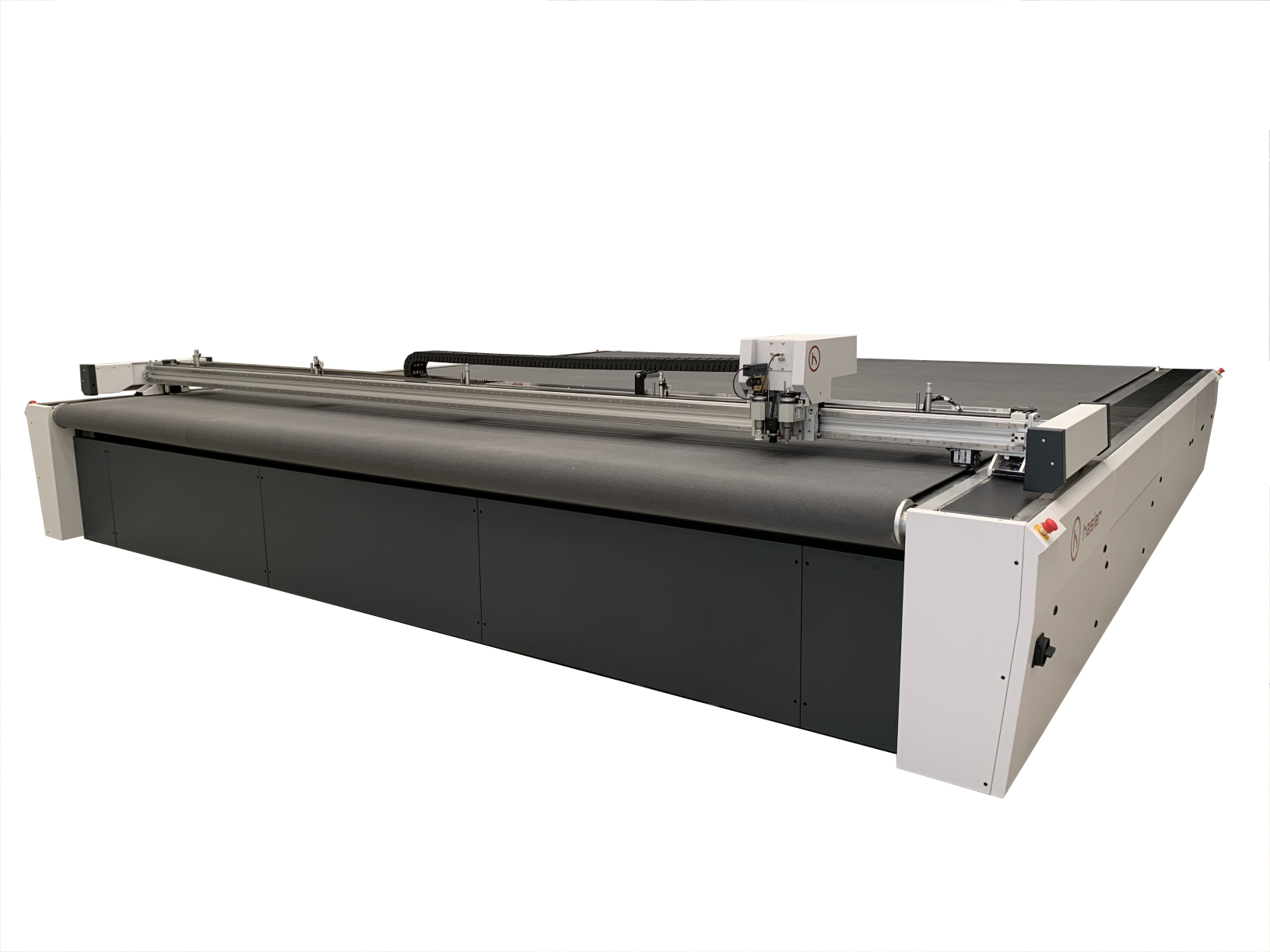 Visit Hasler at the Printing United Show, October 18-20 in Atlanta, GA, Booth #C3105!
The only 5 meter wide cutting table on the market with the newest Optiscout software, at a fraction of the cost of the competition. Our extensive experience and professional European craftsmanship combined with a 2-year warranty make the new Hasler tables a perfect solution for all of your large format cutting needs. Our team of large format digital cutting table specialists have a combined 50+ years of experience. We can consult with your company to streamline your production operations to save money, be more efficient, and ultimately be more successful. Our customers span a multitude of markets, including the print and graphics industry, tiered manufacturing suppliers, textiles and fabric companies, and many more. Small, medium, and large businesses alike can benefit from bringing cutting operations in house with a Hasler machine.
Our tables come with an large variety of tool options from routing, to knife cutting, to crease and cut tools. No matter your application we can design the correct solution for your specific needs. We also offer transparent up-front pricing with our table configurator. Whether you are adding cutting capacity with another cutting table, looking to upgrade your current system, or just starting out with your first machine, Hasler is the most cost effective, highest quality option on the market today.